Individual Counselling
Prepare for the future
A bespoke counselling service to help you connect the dots better, forever.
Prepare for jobs that don't exist.
It's perhaps too early for you to understand the consequences of your career choices, but believe us, these choices can make or break your life. Thinking and planning ahead right now is critical, because by 2021, over 35% of the skills that are considered relevant today will have changed. Some jobs will disappear, others will grow and jobs that don't even exist yet will become commonplace.1
Technology is blurring the lines between digital, physical and biological worlds. It is automating a large part of our lives and changing how people, organisations, governments and societies interact with each other. It's shaping a world that's driven by new skills and careers that focus on creative thinking, innovation and collaboration. And as a result, it will also shape your professional choices tomorrow. Now is the time to maximise your options for the future. Start with in-depth, holistic guidance in finding the stream and career path that is right for you.
Recognise your core capabilities
Identify your talents, skills and knowledge, that make you stand out and that will drive your value in certain careers.
Build specific capabilities over time
Once you've identified your core capabilities, carefully consider what you need for your career growth.
Increase your chances of success
Your career search will yield the right results when you approach it as a continuous process that requires the right guidance at the right time.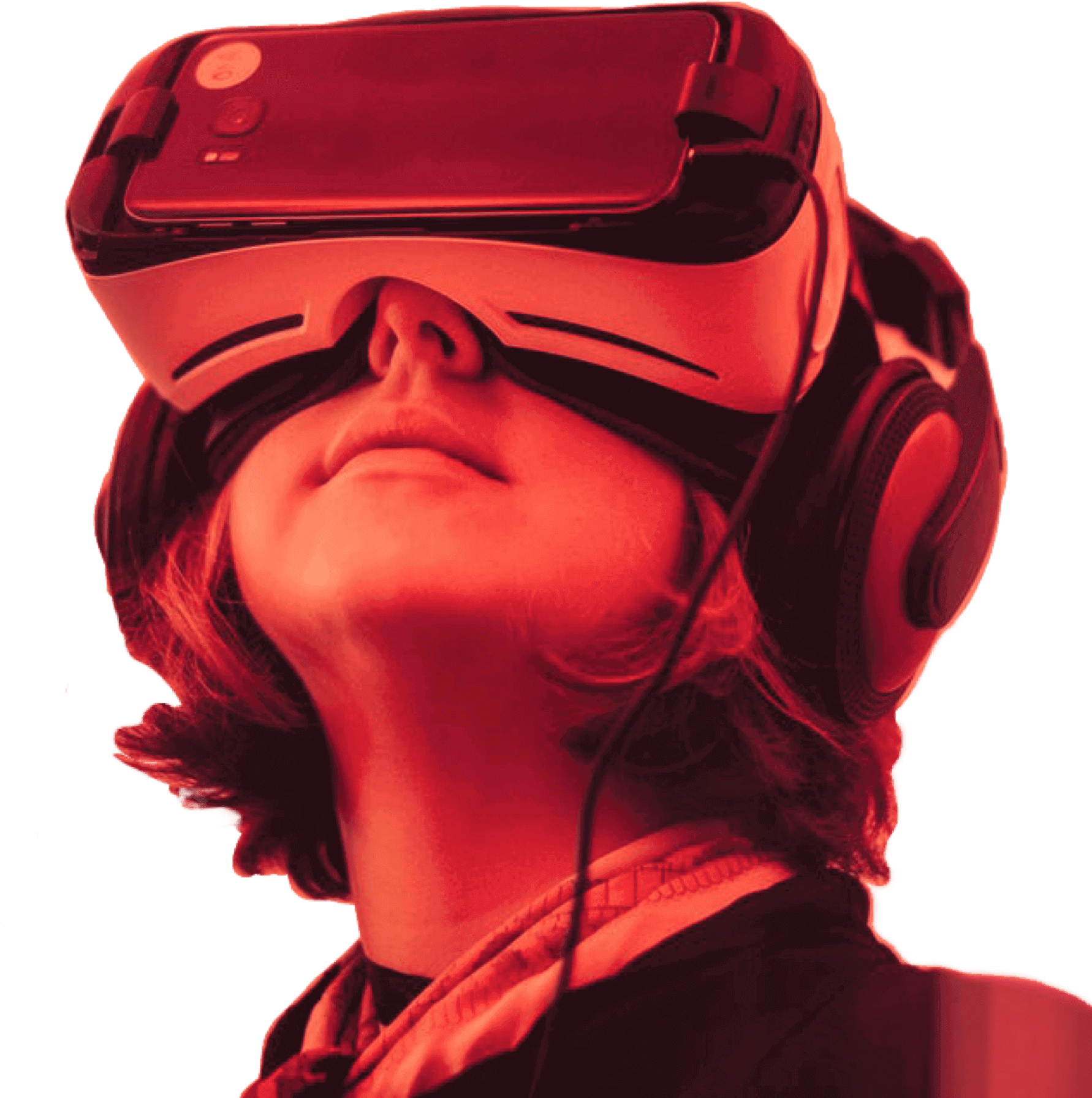 Experienced
Over 50,000 children counselled and counting
Our mentorship model is founded on over 8 years of working alongside children across India and building personalised stream and career selection plans for them.
Class 10
Counselling for Stream selection
Class 12
Building your Career Plan
Science-based
Bespoke mentorship founded on science
Understanding yourself is an important aspect of finding your right career. We use a variety of psychometric tools and data-driven assessments as the foundation to help you make the right choices for your career.
Class 10
Aptitude
Personality
Communication
Class 12
Compass
Study Skills
Readiness
Personalised
Meet in person, always
You are unique and different from every other young adult. Your need for clarity and direction changes every academic year and requires exclusive attention. That's why, we believe that face-to-face sessions are the most effective solution to help you make the right stream and career decisions.
Schools that we have worked with
2007 DPS Sushant Lok

2008 Amity International School, Noida

2009 Sushila Birla Girls' School, Kolkata

2010 Springdales School, Dhaula Kuan

2011 Modern School

2012 The Shri Ram School, Moulsari

2013 Delhi Public School, Varanasi

2014 Lotus Valley International School, Noida

2014 National Public Schools, Bangalore

2014 Achyuta Public School, Dindigul

2014 Century Foundation Matriculation Higher Secondary School

2014 Rajmata Krishna Kumari Girl's Public School, Jodhpur

2014 Yadavindra Public School, Patiala

2014 Frontline Millennium School, Tirupur

2014 Mahatma School, Tirupur

2016 Kids Club, Tirupur

2016 Vikaasa World School, Madurai

2016 Birla High School, Kolkata

2016 Shigally Hill International Academy

2016 St. Xavier's School, Varanasi

2016 Indian Public School, Dehradun

2016 Pathways School, Gurgaon

2016 Mount Litera Zee School, Varanasi

2016 The Lawrence School, Sanawar

2016 National Public School, Indira Nagar

2016 Birla Vidya Mandir, Nainital

2016 Sishya School, Chennai

2016 Prakriya International School, Coimbatore

2016 Vivekalaya School, Coimbatore

2016 National Academy, Coorg

2016 Maharaja Sawai Man Singh Vidyalaya, Jaipur

2016 Global Public School, Kochi

2016 Freedom International School, Bangalore

2016 Insight Academy, Bangalore

2016 Rotary School, Moodbidri

2016 Kal School, Coorg

2016 Cluny Matriculation Higher Secondary School, Salem

2016 Karumbiah's Academy for Learning & Sports, Coorg

2016 The Punjab Public School, Noida

2016 SVN Public School, Nahan

2016 De Paul International Residential School

2016 Step By Step School, Delhi

2016 Stanes Anglo Indian School, Coonoor

2016 Scholars Rosary Senior Secondary School, Rohtak
Personalised Stream Plan - Class 10
Pin-pointing the right stream.
We measure the aptitude and abilities you are naturally born with, alongside your academic interests and performance. Our Personality Test helps you discover the character traits that are best suited to your career path. We also give you an in-depth perspective on the implications of dropping subjects on your future career path.
Our mentors work with you one-on-one, to help you interpret the results and arrive at your stream choice.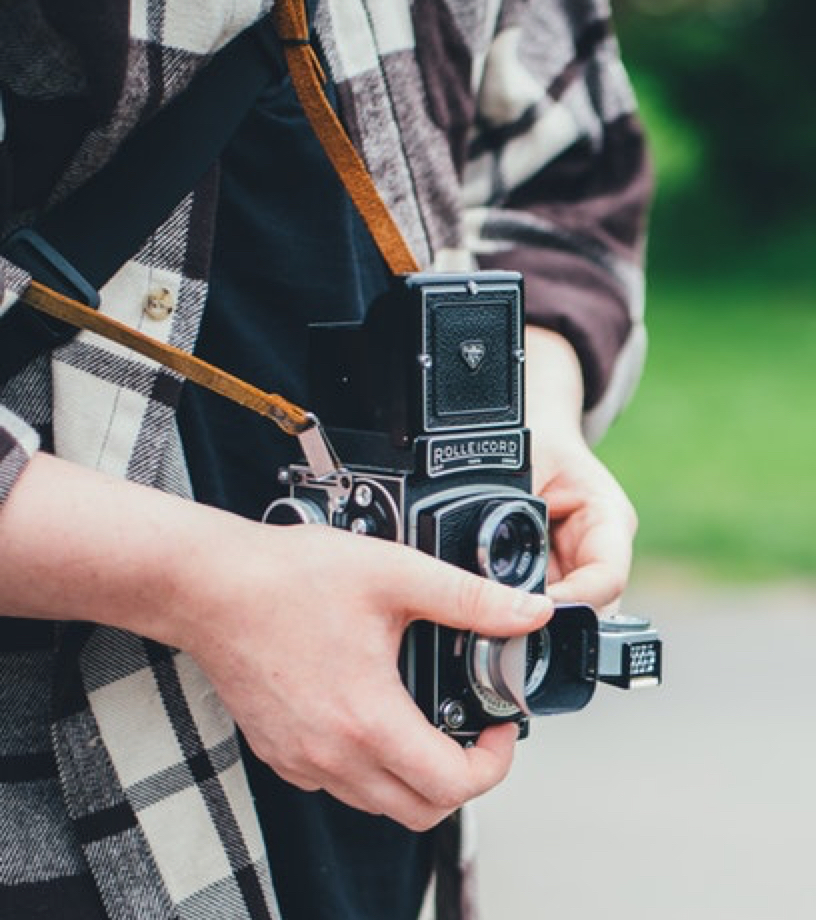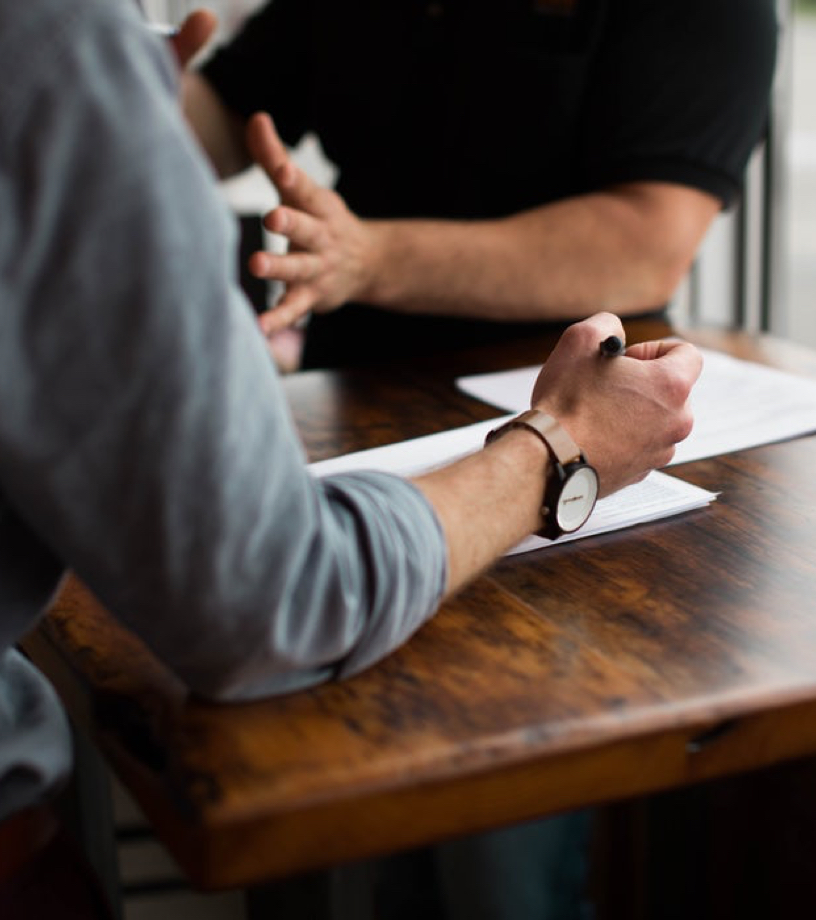 Personalised Career Plan - Class 12
Determining the right career.
Our mentors craft out a 3-point career plan for you.
01

Aspirational, fuelling your dreams

We will focus on building the career path that you've always envisioned for yourself.

02

Realistic, staying grounded

We'll give you a practical perspective on where you stand and which career path best suits you.

03

Divergent, fuelled by curiosity

We'll build an inventory of your interests and map them against different career paths with Compass, our proprietary tool.
Reports
Defining your capabilites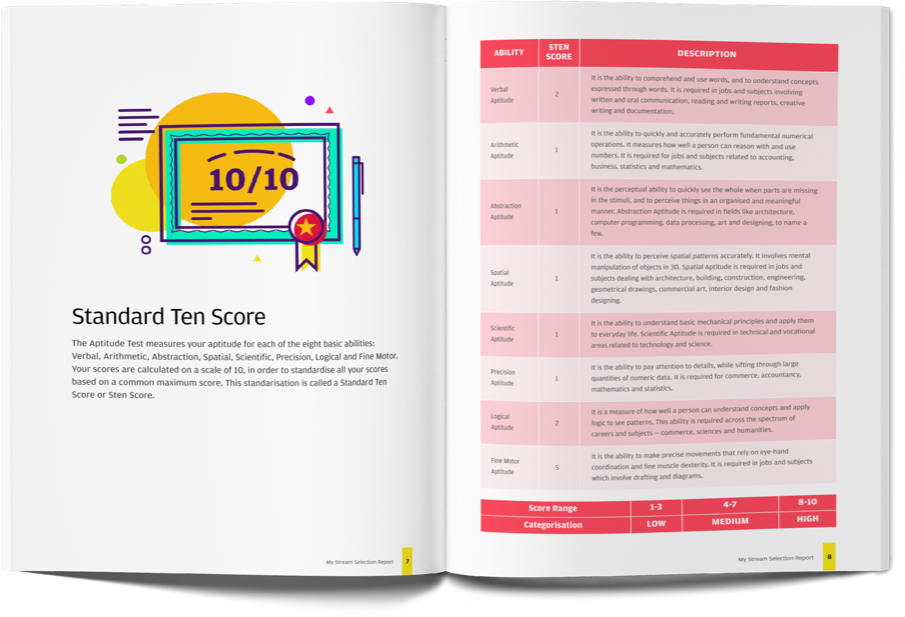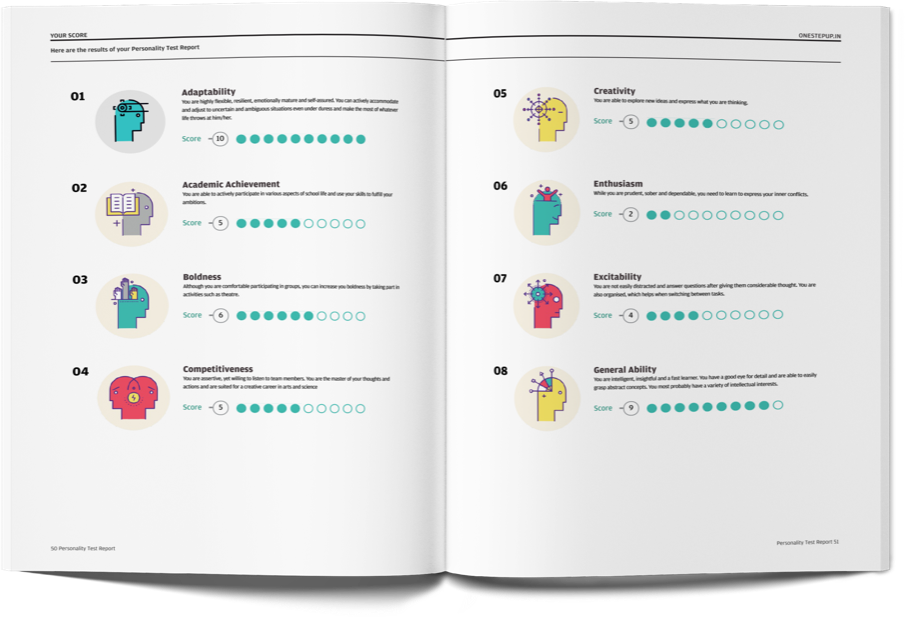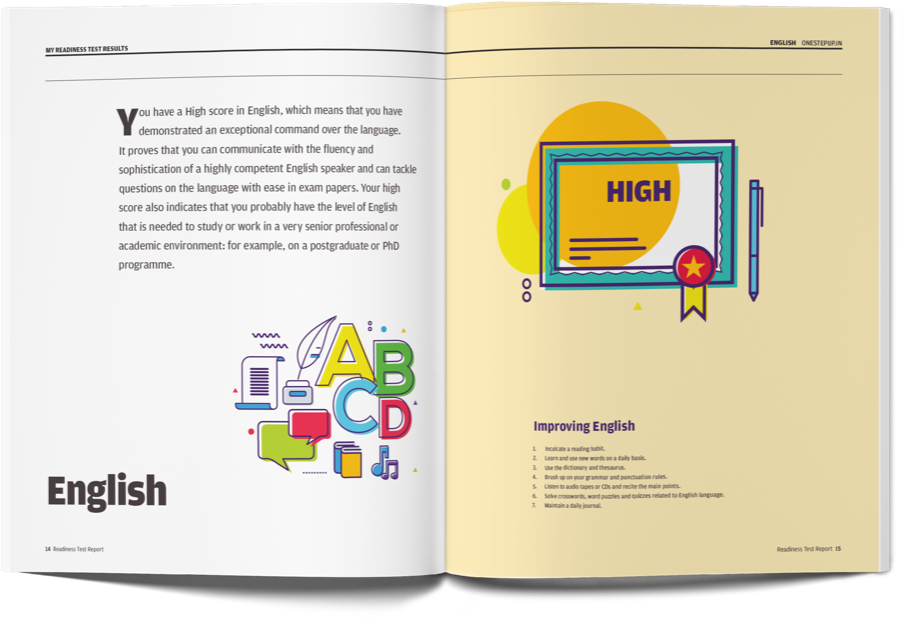 aptitude
personality
study skills
readiness
Understand strengths and areas of improvement across 8 key aptitudes.
Discover the combination of 20 different traits that your personality is made of.
Get insights into your study patterns and work on improving retention.
Evaluate how well-prepared you are for various college entrance exams.
Counsellors
Meet your Mentors
The One Step Up counselling team encompasses teachers, thought-leaders and pioneers in their fields who have worked endlessly with students across India to help them find their true calling. Together, their influence is even more powerful in motivating and inspiring all of us at One Step Up to stay true to our vision as well.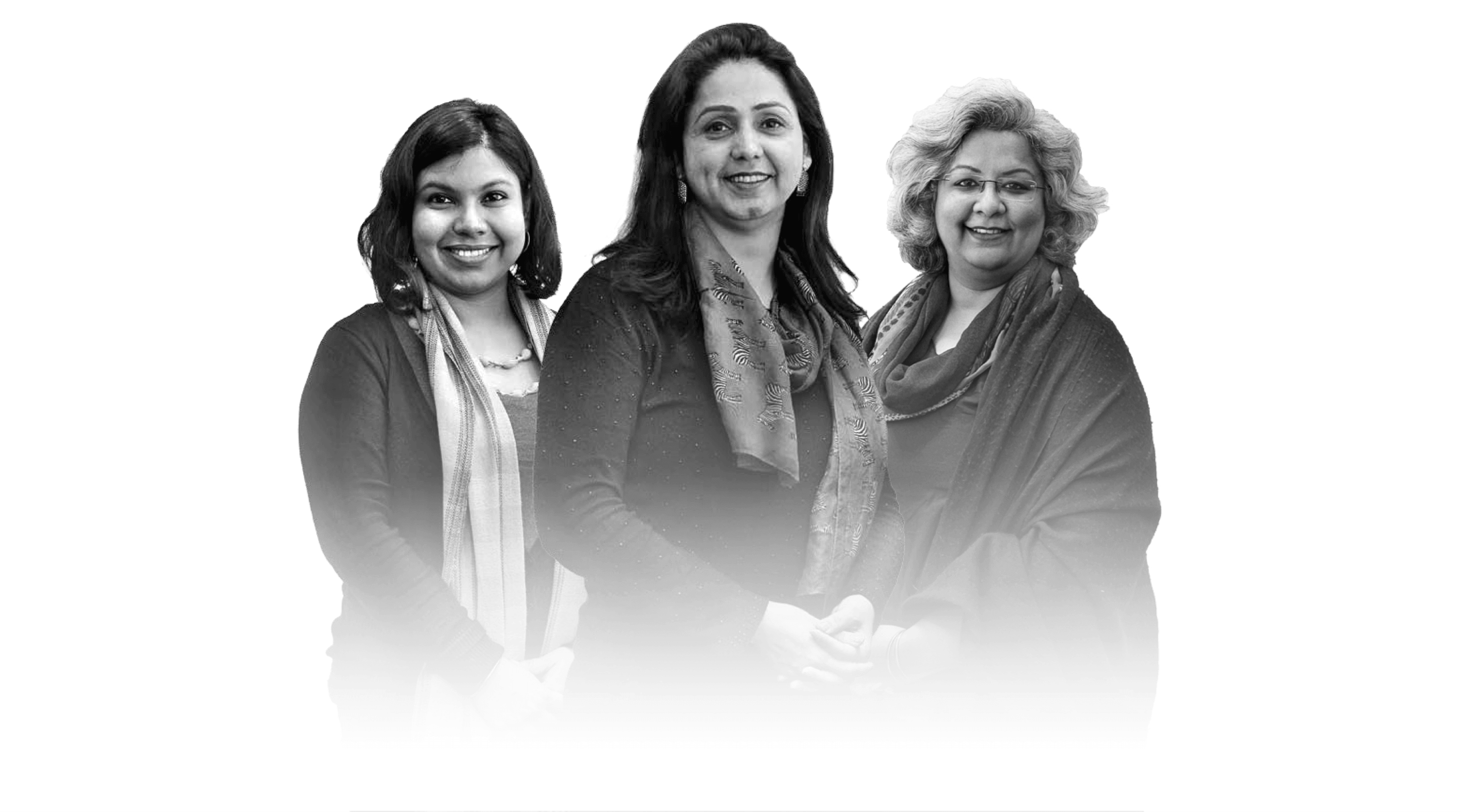 Compare Plans
Currenly available in New Delhi, NCR and Bangalore only.
1

Select Plan

2

Make Payment

2

Book your slot
Standard
Class 10
₹3999
1 hour face-to-face
Aptitude Test
Personality Test
Access to Career Repo
Premium
Class 10
₹4999
1 hour face-to-face
1 hour repeat face-to-face
Aptitude Test
Personality Test
Compass Interest Inventory
Study Skills
Access to Career Repo
Bespoke
Class 10
₹6999
1 hour face-to-face
1 hour repeat face-to-face
Aptitude Test
Personality Test
Compass Interest Inventory
Study Skills
Access to Career Repo
Full-year access to mentor
Prioritised Engagement