One Step Up and Schools
Creating educational impact by driving change
The World Economic Forum (WEF) projects that 65% of today's primary school students will grow up to work in jobs that don't exist.1 Fortunately, educators like you realise that exams are not the best gauge for the real-world skills needed in the future projected by the WEF. It's important that your students acquire the character traits and emotional intelligence to guide them through life's unpredictable journey.
One Step Up believes in working with visionaries like you, who understand that institutions like yours can lead the change to evolve current academic frameworks and methodologies. Join us in making enduring contributions to the education system and the policies that will shape it.
Our products are changing the way educators get things done.
The One Step Up ecosystem is designed to help schools craft a journey of self-discovery for young adults, starting right from Class 6 onwards, through to Class 12. With every progressing year, the journey will become more focused on the current needs of students – equipping them with the character skills and relevant career knowledge to overcome the challenges of evolving lifestyles and careers that don't even exist yet.
Creating Impact
We are India's largest in-class career and character programme.
The Flagship Classroom Programmes are the largest in-class intervention programme in the country. With over 10,000 hours of career-centric, real-world video footage across industries and professions, they provide children with relevant information on available career choices, choosing the best possible path to fulfilling professions.
---

80,000

The number of students we have worked with, from Class 6-Class 8

---

50

The number of leading schools we have partnered with across India

---

15

The number of states where we have delivered our programmes
The Need
Is our education system ready for the future?
There are over 1.56 million educational institutions across India, with approximately 293 million students.2 Put together, these institutions produce the highest number of doctors globally3 and around 1.5 million engineers every year.4
---
However, the monopoly of Medicine and Engineering is on the decline, as the career landscape evolves to include professions like Interaction Design, Data Science, Digital Storytelling and Sustainability Management – which have only come into existence in the recent past. This is great news for children in schools and colleges, but it also begs the question: how well does our current education system prepare them for jobs that don't even exist? In fact, how can our education system prepare children to take on the different professional and personal challenges the future will bring?
It is the mark of an educated mind to be able to entertain a thought without accepting it.
Our Approach
Programmes for students and teachers
Knowing what the future has in store for students gives us an advantage: it helps us include areas of self-development and career skills that are currently absent in school curricula, so that the young adults of today can easily fulfil the demands of the future. Divided into the Character Series (social and emotional learning), Career Series (career knowledge and skills) and Inspire Series (enhanced learning for all stakeholders), our programmes are tailored to help our stakeholders do five things: be, learn, prepare, understand and do.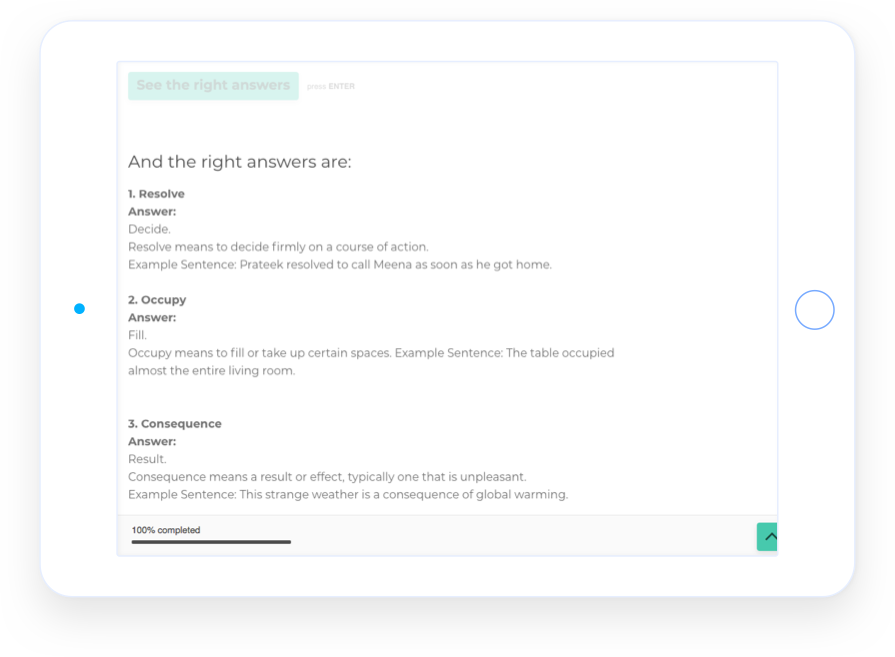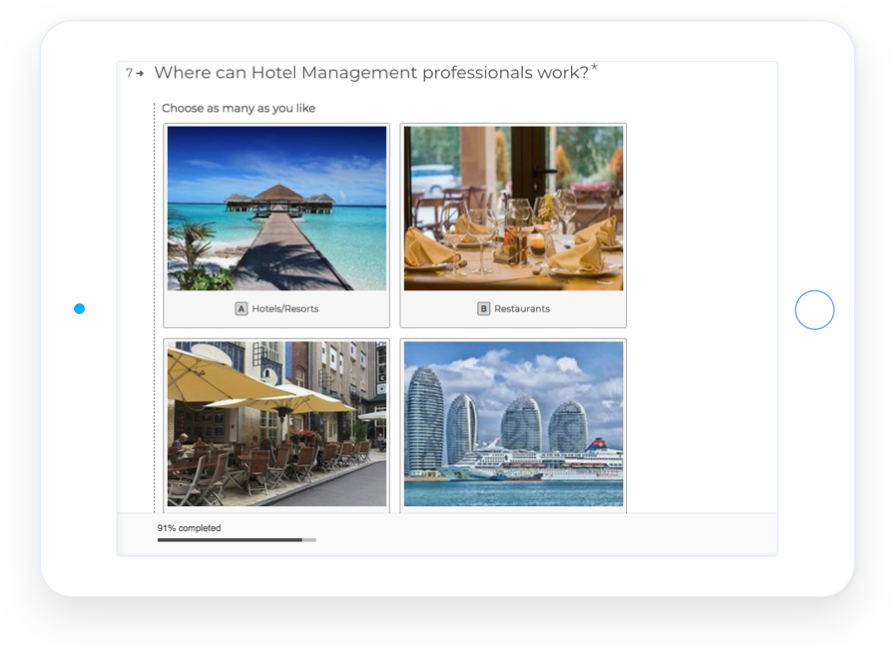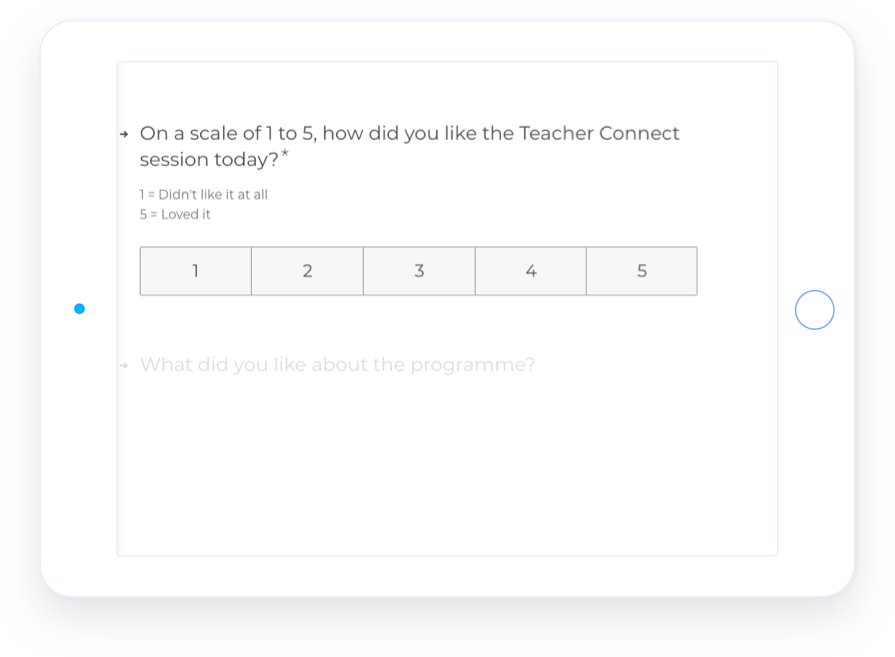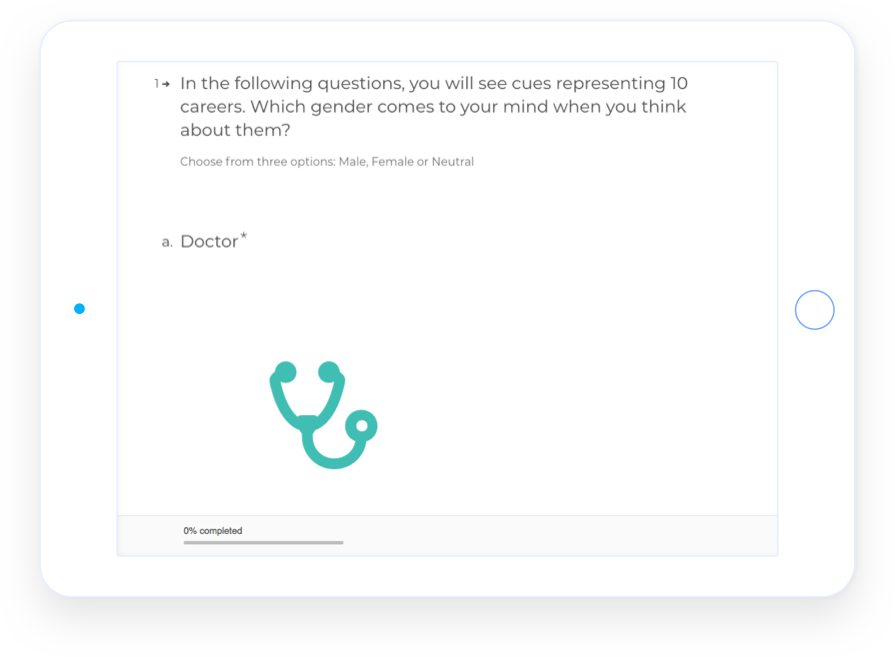 be
learn
prepare
understand
do
'Be' programmes develop a child's individuality through their ability to think, act and communicate thoughts, feelings and ideas, building confidence in the process. At the end of every 'Be' programme, the children are provided with digitally enabled takeaways that reinforce the concepts they have been taught.
We implement data-driven and continuous learning assessments to help young adults discover themselves. Continuous learning is implemented through a concept called 'Micro Learning'. Technology is used to create digital learning environments that are personalised, and that aid and cultivate a habit of learning that is unique to each individual's language, communication as well as cognitive skills.
The 'Prepare' programmes revolve around familiarising children with the various career options available, the job roles, remunerations, rewards and challenges of each career. This part of our offering is one of our strongest, with over 10,000 hours of career-centric video footage and the largest in-class intervention modules.
Addressing the support systems that influence a child's life, the 'Understand' programmes are meant for both, parents and teachers. The programmes are delivered as a series of interactive workshops focused on the hurdles parents and teachers face in understanding and mentoring children.
'Do' translates into programmes that help a child identify his/her place in the world and the impact they create as a contributing member of society. The programmes are implemented as a series of interactive workshops.
Classroom Programmes
Preparing young adults for life.
Studies show that by 2024, emotional intelligence will become an expected inherent skill in individuals. Complex problem solving, critical thinking, creativity and people management will be the top four skills that employers will look for. 5
Character Series
Class 6 - 8
---
Body language, elementary grammar and prepositions
Critical thinking and leadership workshops
Continuous Assessments through Micro Learning
Gender Studies
Social Media Etiquette
Career Series
Class 9 - 12
---
Flagship Classroom Programme
Digital Takeaways
Aptitude Test
Personality Test
Study Skills Test
Readiness Test
Compass
Resume Builder
Interview & Group Discussions Programme
Parent Connect
Inspire Series
Teachers
---
20-hour interactive programme addressing everyday hurdles within and outside the classroom
Assessments and workshops
3-day programme custom-created by the One Step Up research team
List of careers
Get access to our collection of over 10,000 hours of raw footage and nearly 100 videos of streams and careers – some, in vernacular languages as well. We continue to add more videos with every passing month, ensuring a most comprehensive collection of career-centric videos that complement our Flagship Classroom Programmes.